Luxury car hire Europe:
Top Luxury Service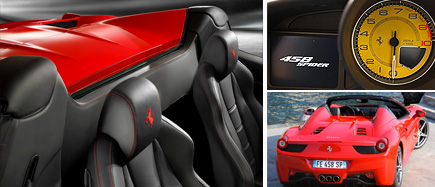 Do you want to rent a luxury car in Europe?
Top Luxury Service is able to provide the widest range of sports cars, luxury cars and prestige cars for a 5 star European holiday.
Pick-up and return of the car in all European cities.
Thanks to its wide presence across Europe and to an organisation proven by years of experience, the car will be delivered and returned in the city requested by the client.
One way car hire Europe:
Italy, Spain, France, Uk, Switzerland, Germany
For example: it is possible to pick-up the car at Geneva airport and return it at Naples airport. A service much appreciated by our clients who want to organise a European holiday, visiting more countries and cities: Italy, France, Germany, Switzerland and Spain are just some of the nations where we operate with impeccable service.
Select:
Luxury tour in Tuscany 2017
Luxury tour in Florence looking for Dante and the Hell of Dan Brown.
Disturbing figure, damned and violent, immersed in horrible situations. These are the gruesome atmosfhere told in the best seller novel of Dan Brown Hell, freely inspired by stories of Dante's Divine Comedy.
Keep reading click here: Luxury tour in Tuscany
Luxury experience in Europe:
4x4 hire, sports car and prestige car
Sports Car hire: It is Italian style to act as host of the most beautiful and luxurious sports car of the moment. The Ferrari and Lamborghini are a blaze of beauty and power.
Prestige Car hire: The German brand of Mercedes, is labelled luxury by its flag. Not to mention the BMW and AUDI which are really of prestige. Particular and modern designs. Falls into the category of luxury car rental for beauty of the interiors and powerful engine.
Convertible car: for those who love to drive feeling the wind in their hair, we present a series of luxury convertible cars, which will excite you for performance, elegance and safety. Dynamics, refined with avantguard technology.
Get a quote: contact your personal assistant or
request a call back below.