Bmw X6

get a quote.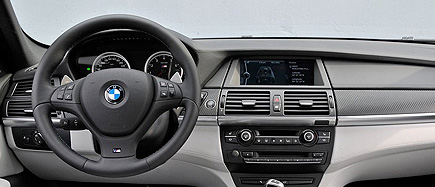 Bmw X6
Category:
4x4 hire

Delivery in Europe: Austria, Italy, Uk, Germany, France, Spain, Switzerland
Number of seats: 4
Top speed: 240 km/h
0–100 km/h,s: 6.7
Luggage compartment: 570/1450 litre



BMW X6: a luxury SUV with bodywork almost like a coupè. A spirited and engaging line, perfect in guaranteeing excitement when driving. The acceleration, suspension, steering, gears and stability of the car are top of the range.
The seats are very comfortable and are electrically adjustable both in height and width. The steering wheel has an ergonomic grip, perfect to find the ideal position for a relaxing drive.
Extremely quiet even at high speeds, where it is possible to hear only the sound of the tyres on the road.
Pick up and return in Europe:
Italy, Switzerland, France, Spain, Germany.
Pick-up and return in all European cities, to satisfy all customer needs.
Our luxury car rental service guarantees maximum service for our clients. It is possible to rent a luxury car in any European city and return it in another city or different nation.
Rental price
ask for a quote immediately
Rental prices are variable according to the period and duration of rental.
You can ask for a quote immediately, indicating the exact place of pick-up and rental period.
We will offer the best prices with a 5 star service.
Select Country
and Get a Quote