Lamborghini Gallardo

get a quote.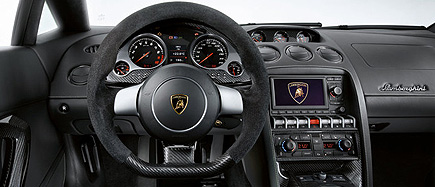 Lamborghini Gallardo
Category:
Prestige car hire

Delivery: pick-up and return in all European cities:
Italy, Uk, Germany, France, Spain, Switzerland.

Number of seats: 2
Top speed: 320km/h
0–100 km/h,s: 3,9
Luggage compartment: 110lt


Lamborghini Gallardo a V10 engine with 560 horsepower at 8000 rpm. From 0 to 200 k.p.h in a few kilometres thanks to its adherence guaranteed by its integral drive.
Acceleration in 3.7 seconds from 0 to 100 A super car with 4 wheel drive, designed to give the best impression of the engine thrust. Strong and violent like a bull, just like the symbol of the Lamborghini. Feeling of sportiness with a maximum speed of 325 k.p.h.
Pick up and return in Europe:
Italy, Switzerland, France, Spain, Germany.
Pick-up and return in all European cities, to satisfy all customer needs.
Our luxury car rental service guarantees maximum service for our clients. It is possible to rent a luxury car in any European city and return it in another city or different nation.
Rental price
ask for a quote immediately
Rental prices are variable according to the period and duration of rental.
You can ask for a quote immediately, indicating the exact place of pick-up and rental period.
We will offer the best prices with a 5 star service.
Select Country
and Get a Quote