Ferrari car hire

France

It is possible to rent a Ferrari in France and return it in a different nation.
For example: decide to pick-up the car at Nice Airport ( French Riviera) and leave it at Paris Airport or Bordeaux, Lille, Lyon or in another city or a different nation .(Italy, Switzerland, France, Spain, Germany, Austria).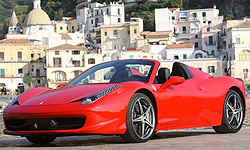 Rent a Ferrari 458 Spider
Ferrari hire France: delivery Paris airport, Bordeaux airport, Nice airport, Lyon, Marseille, Cannes, Saint Tropez, Lille, Toulouse, Strasbourg.
Return: in any European city chosen by the client.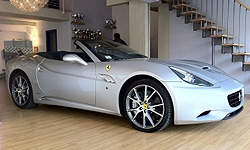 Rent a Ferrari California
Ferrari hire France: delivery Bergerac Airport, Bordeaux Airport, Paris Beauvais Airport, Paris Charles de Gaulle Airport, Paris Orly Airport, Nice Airport, Toulouse Airport
Return: in any European city chosen by the client.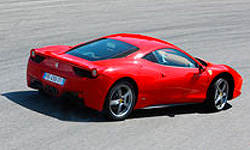 Rent a Ferrari 458 Italia
Ferrari hire France: Angouleme Airport, Avignon Airport, Brest Airport, Carcassonne Airport,
Return: in any European city chosen by the client.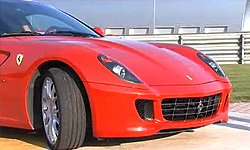 Rent a Ferrari 599 Fiorano
Rent a Ferrari in France: Paris airport, Nice Airport, French Riviera, ChamberyDinard Airport, Grenoble, Lyon, Limoges Airport, Marseille , Montpellier Airport, Nimes, Beziers Airport, Biarritz Airport.
Return: in any European city chosen by the client.



Ferrari rental in France
Ferrari have always been the most popular for those who organized a holiday on the road in France.
Ferrari California, Ferrari 458 Spider and the timeless Ferrari Speciale are within our fleet with the ability to rent them both for a weekend or for a short period.
Contact immediately for a custom quote.
How to request a quote to rent a luxury car
By filling out the request form (which you can find selecting the desired car) you will receive in the mail that you have indicated a custom quote with the detailed information and the chance to book right away the car of your dreams.
In the response mail, will also be indicated the name of your Personal Assistent, a single point of contact who will follow you for the whole duration of the practice.
Ferrari hire France
France and in particularly the French Riviera, are the most exclusive and luxurious in all Europe.
The Gala evening on the French Riviera are about to start.
Is here that every year are focused the more glamorous and worldly events such as the Cannes Film Festival, the Grand Prix F1 in Montecarlo, the Rolex Cup..
Living the French Riviera, along the streets on board of a fantastic Ferrari 458 Italia or a blazing Ferrari 458 Spider is the dream of all. You will have the best cars available choosing between convertible car, sports car and exotic car. The delivery of the vehicle can be done either at the airport chosen (Nice, Paris or Lyon) or directly to your arrival at the hotel, in one of the most prestigious resort as Saint Tropez, Cannes, Monaco etc ..