Ferrari car hire Switzerland

pick-up and return in all European cities

It is possible to rent a Ferrari in Geneva airport Swiss side, Geneva airport French side, Zurich, Lucerne, Bern or Basel and return it in another city or different nation.
For example: decide to pick-up the car at Geneva airport and leave it at Naples Airport (Italy) or in another city or a different nation .(Italy, Switzerland, France, Spain, Germany, Austria).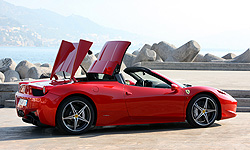 Rent a Ferrari 458 Spider
Ferrari hire Switzerland: Geneva, Zurich, Lucerne, Lausanne, Bern, Basel.
Return: in any European city chosen by the client.
Color: red
Fuel economy: 8,5 km per litre,
Luggage compartment: 230 litre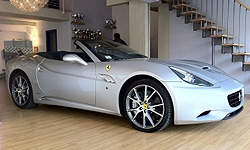 Rent a Ferrari California
Ferrari hire Switzerland: Geneva, Zurich, Lucerne, Lausanne, Bern, Basel.
Return: in any European city chosen by the client.
Color: grey
Fuel economy: 8,7 km per litre,
Luggage compartment: 240/340 litre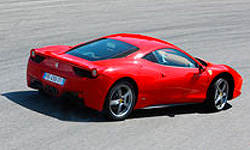 Rent a Ferrari 458 Italia
Ferrari hire Switzerland: Geneva, Zurich, Lucerne, Lausanne, Bern, Basel.
Return: in any European city chosen by the client.
Color: red
Fuel economy: 7,6 km per litre,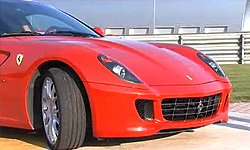 Rent a Ferrari 599 Fiorano
Ferrari car hire Switzerland: Geneva, Zurich, Lucerne, Lausanne, Bern, Basel.
Color: red
Fuel economy: 5,6 km per litre,
Luggage compartment: 320 litre